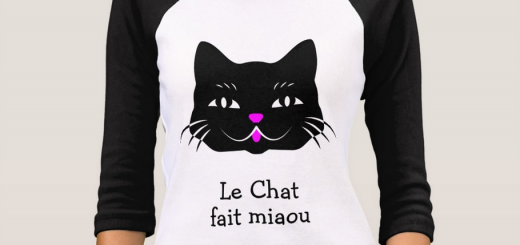 More cute "Le Chat" items on Zazzle for cat lovers!  French cats say "miaou!" Save Save Save
This is one of many adorable cat designs by Ontario based Artist and Illustrator Jamie Wogan Edwards. We've shown a selection of her labels below, but the designs are available on a range or...
Rolly Polly Little Round Kittens in a fabulous pastel design by Dooni Notebooks. What a fun notebook binder! kitty cat spots notebook by dooni_notebooksCreate personalized tshirts at Zazzle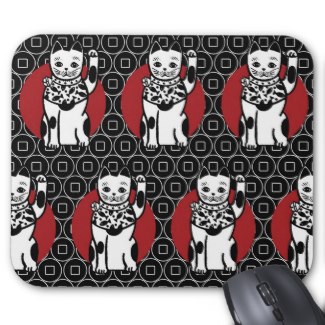 This Mousepad featuring a classic Japanese Good Fortune Cat comes from a truly gorgeous collection on Zazzle by the talented New York based fabric Designer Hoodie. Manekineko-Lucky Cat (Black) Mousepad by HoodiesCollectionView all other...
Wonderful T-Shirt by the Children's Book author and illustrator Lucia Salemi. blue cat and kitten by Lucia_Salemi Browse more Shirt T-Shirts
Wonderful greeting card by Portland, Oregon based artist Ryan Conners. Click on image to go to Zazzle to purchase or see more! Theo's Party Hat Card by kilkennycatBrowse Cat Cards