Vintage Camellia Botanical Collage Poster – Elegant Conservatory Decor
This beautiful poster would suit an elegant southern Interior or the interior wall of a conservatory. The Camellia is the state flower of Alabama.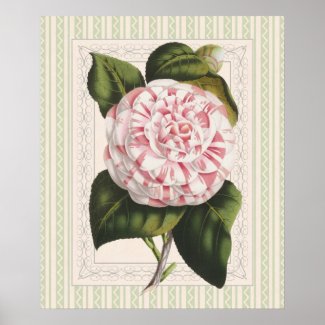 Elegant Conservatory Gardener's Botanical Camellia
by
BotanicalGardens
Browse more
Botanical Posters
More Camellia Gifts from our Shop Botanical Gardens
Sort by:

date created

|

popularity

Showing 1 - 12 of 50 products.

1 2 3 4 5 > >>
Vintage Camellia Gifts by other designers
Sort by: date created | popularity
Showing 1 - 12 of 1062 products.
1
2
3
4
5
6
>
>>