Enlightenment Anatomy – Philosopher's Head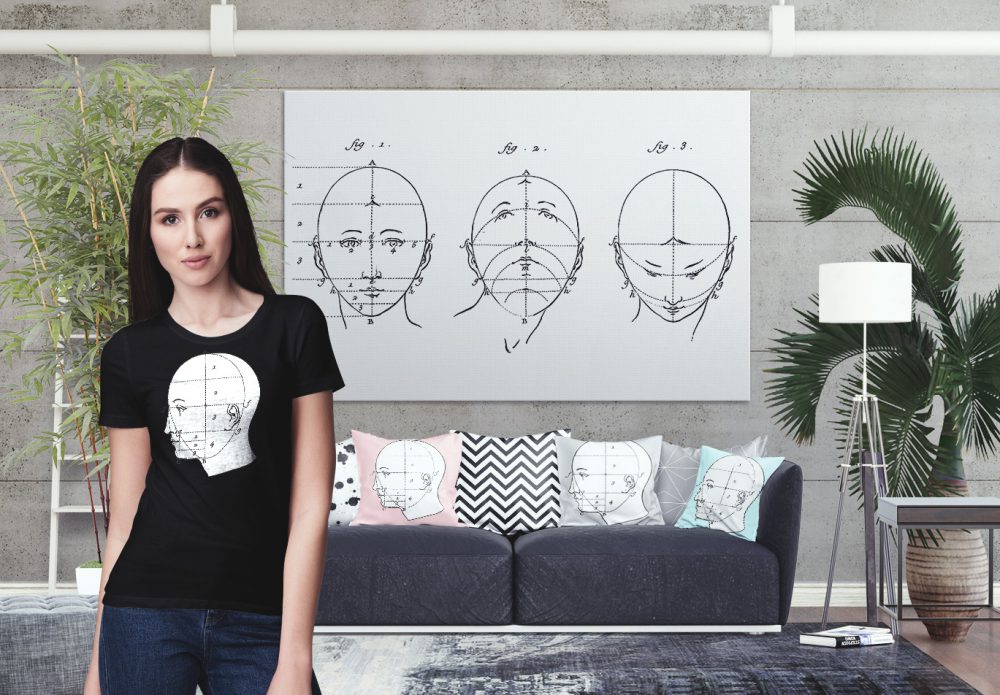 How to draw a head – Antique engraving from the Encyclopedia compiled during the French Enlightenment by Denis Diderot and Jean le Rond d'Alembert.  We have carefully digitally adapted the artwork and gifts shown on this page from an original 18th Century engraving in our collection.
Wall art metal print on Fine Art America.