Cute Boston Terrier gifts for anyone who loves this adorable American breed.
Whippets or Italian Greyhounds available on pillows, bedding, t-shirts stationery and more.  Great gift ideas for anyone who loves the elegance, speed and loving nature of sighthounds.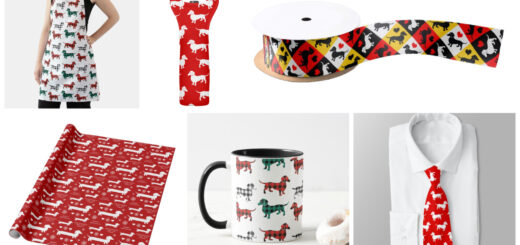 The perfect selection of Dachshund gift ideas for the discerning Doxie dog lover!  Find just the right gift for Christmas or birthday.  From Dachshund pillows and wrapping paper to leggings and neckties, you'll find...