Fascinating medical and anatomical illustrations from antique medical treatises and dictionaries of health.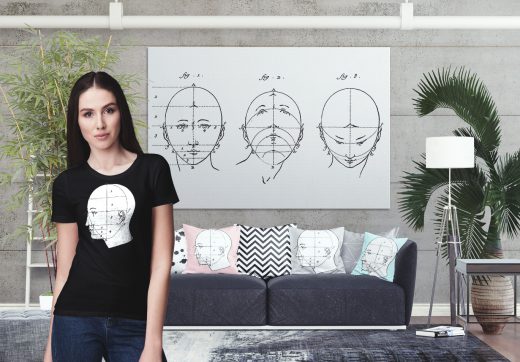 How to draw a head – Antique engraving from the Encyclopedia compiled during the French Enlightenment by Denis Diderot and Jean le Rond d'Alembert.  We have carefully digitally adapted the artwork and gifts shown...
Muscle Men – Antique Illustration of the Human Muscular System. Quotation from Thomas Edison. Image from a 19th Century medical book.