This elegant business card with a vintage German look is a long time best seller in our Antique Images shop.
Our most popular vintage style business cards based on antique engravings, patterns and textures.
Beautiful Black and White Business Cards in a Damask and Stripes Pattern.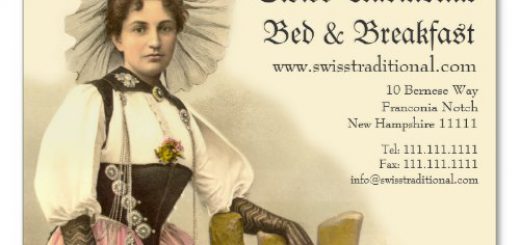 This beautiful image of a girl from Bern in traditional costume comes from a 1922 book on the traditional costumes of Switzerland. The card would be idea of any Swiss themed business – fondue...