Soft tones and textures define a modern classic style.
Elegant gift and stationery ideas based on an elegant embossed leather pattern from an antique Italian chair from the Renaissance period.
We offer a wide selection of unique pillows based on vintage illustrations.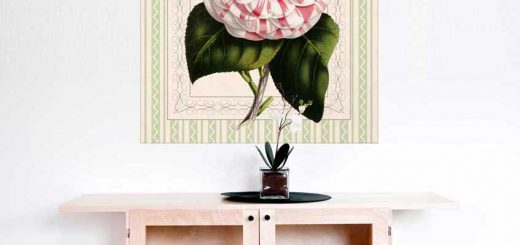 This beautiful poster would suit an elegant southern Interior or the interior wall of a conservatory. The Camellia is the state flower of Alabama.
Elegant Damask Monogram O Chic Labels by monogramaticalDesign labels on zazzle
This collage combines an 1835 French fashion illustration from Petit Courrier des Dames along with 18th Century Hummingbird, Flower and Insect engravings. It won a Today's best on Sunday, August 14, 2011. Fashions of...
This vintage look label featuring an exquisite 19th Century illustration of a Victorian woman in profile just won a today's best award. The same label is also available with a damask background (see our...